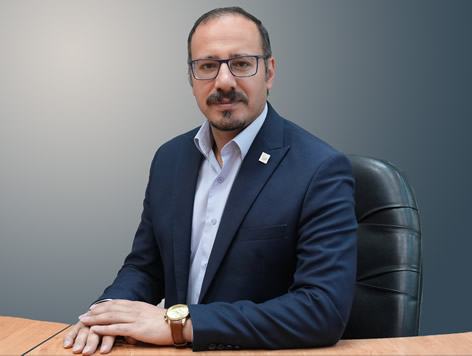 Dr. Ramin Ghahremanzadeh
Deputy for Research and Technology
Deputy for Research and Technology
One of the paramount duties of ARI is commitment to discover know – how knowledge and stand as the scientific hub in the field of modern biotechnology.
The mission of Deputy for Research and Technology is to lay the ground for conducting basic, developmental, and applied research in various fields such as reproduction, cancer, monoclonal antibodies, biological and recombinant products, bio law and nano-technology and publishing the results in international journals to eliminate the research needs in therapeutic and diagnostic branch of biotechnology.
In this respect, the deputy attempts to provide appropriate requirements through constructive relations with other research centers, both at national and international levels based on the established principles and guidelines to fulfill research projects in the best possible way.
Therefore, recruiting innovative staff and encouraging them to further their goals, making the ground for faculty members to present creative proposals, supporting researchers in joint projects and providing services to conduct research projects are the fundamental activities carried out in the deputy.
Different sections of the deputy