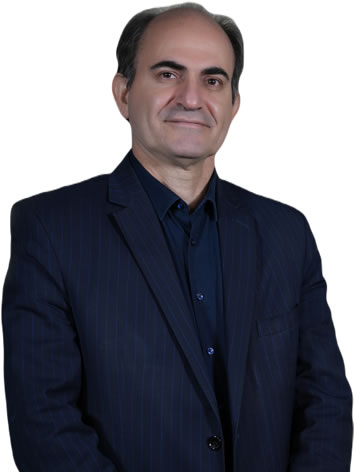 Mohammad Reza Sadeghi
Chairman
About Chairmanship
Dr. Mohammad Reza Sadeghi holds a PhD degree in Clinical Biochemistry from Tehran University of Medical Sciences. He had been the Deputy for Research and Technology from 2001 to 2018. From 2018 onwards, he has been the chairman of ARI, chairman of scientific council of ARI, chairman of Ethics Committee in Research, member of faculty members promotion committee, member of graduate studies council, supervisor of PhD students in reproductive biology, editor in chief of Journal of Reproduction and Infertility, member of editorial board of Avicenna Journal of Medical Biotechnology, member of screening committee at ACECR, and central specialized medical Commission of promotion of faculty members at ACECR, and member of the Council for Supervision and Development of Research Affairs at ACECR.
Research achievements of Dr. Mohammad Reza Sadeghi during years of educational and research activities are numerous. Implementation of more than 30 research projects, cooperation in various projects (More than 70), publication of more than 111 research articles and presentation of 165 abstracts in domestic and international scientific societies, being supervisor of more than 30 master and doctoral students theses and dissertations are just a few of his multiple brilliant activities.
As the head of the Embryology and Andrology Department of Avicenna Fertility Center since 1986, he has been the member of the scientific committees of dozens of national congresses on Reproduction and Infertility. Currently, he is the chairman of Iranian Society of Embryology and Reproductive Biology (ISERB) and for three consecutive years, he has been the secretary general of the Festival of Excellence Award in Reproduction.